Rebuilding Lives.
Rebuilding Communities.
Since 2008, Building Design+Construction & USGBC have partnered to provide communities rebuilding programs. We are excited this year to provide The Compton Youthbuild Education Center — a classroom & lab space for youth construction training & community rebuilding!

---
---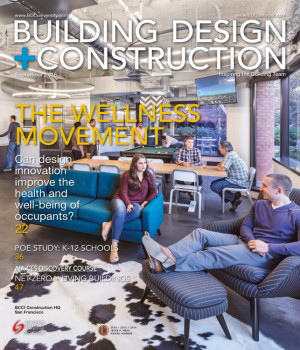 ABOUT BD+C MAGAZINE
Our mission: to provide essential solutions that inspire Building Teams to design and construct great places for people.
BD+C is the only magazine published for the Building Team—architects, engineers, contractors, building owners, and facilities managers involved in design and construction of nonresidtial buildings. The caliber of our audience is unprecedented—concentrating on the most influential decision-makers in nonresidential building construction; 100% of BD+C's 72,133 readers are involved in the selection of building products and services.