Compton YouthBuild Occupational Training Center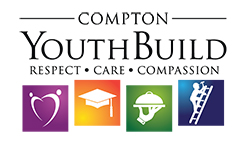 BD+C & USGBC are honored to be working with Compton YouthBuild (CYB) to provide a structure that will be used to train young adults and homeowners of the Compton community. This structure is designed to provide a space for education, workshops and training to benefit the people of the community in going green.
Compton YouthBuild offers educational and occupational opportunities to people ages 16-24 who are invested in creating a sustainable future for themselves, their families, and their communities. The program provides opportunities in Community Advocacy/Leadership Development, Career Pathways, Counseling, Construction/Occupational Training and the ability to obtain a High School Diploma through an educational partnership with YouthBuild Charter School of California (YCSC).
'Rebuilding Our Communities, Rebuilding Our Lives'
Current memebers are approximately 60% male, 40% female; about one-third of the young people are pregnant or parenting. About two-thirds of enrollees are Latino; the remainder are primarily African-American. Since 2013, 103 at-promise CYB participants have earned high school diplomas. In 2016, 41 members were eligible to earn their HSD. Of those 40 graduated on June 23, 2016, a graduation rate of 98%. Compton YouthBuild is working with the City of Compton and the U.S. Department of Labor to train members in construction trades. The goal is to prepare graduates for potential employment at local construction companies performing work for the city's Home Improvement Loan Program, that provides loans to qualified Compton homeowners for sustainable building upgrades.


---
EntreNous Leadership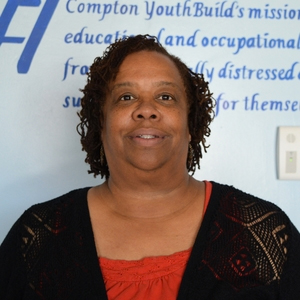 KIMBERLY B. HUGHES
Co-Founder/Co-Executive Director, EntreNous Youth Empowerment Services. Director of Programs, Compton YouthBuild. Expert consultant in the areas of curriculum development and program implementation. Previous experience: Teacher, Department Chair/Academic Coordinator of Adult Secondary Education, Harbor Community Adult School (LAUSD); financial advisor, gerontologist and librarian.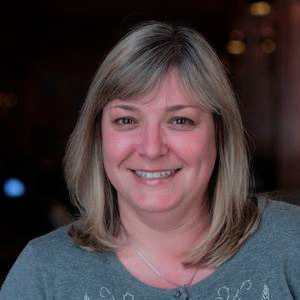 SARA A. M. SILVA
Co-Founder/Co-Executive Director, EntreNous Youth Empowerment Services. CFO/COO, Compton YouthBuild. Previous experience: Teacher, Harbor Community Adult School (LAUSD); production manager, psychiatric social worker. Silva has a master's from California State University Dominguez Hills in educational leadership and a BS from Penn State University in psychiatric social work, specializing in psychosocial mental health rehabilitation.
Kimberly and Sara have been published in Advances in Educational Administration, and in the Journal of Educational Administration. They co-authored a chapter in EducationBased Incarceration and Recidivism: The Ultimate Social Justice Crime-Fighting Tool.